Assigning Modules has never been easier.
With the new Module Assignments workflow, making sure that your module assignments are correct is now very simple.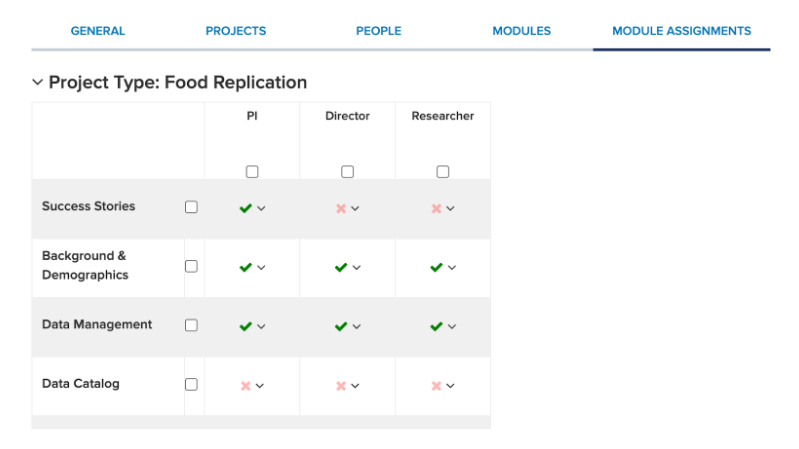 To get started, you will proceed with creating a Reporting Session as normal. After applying your General settings, you will choose the Projects and People needing to report. Then you will select all of the Modules needing to be completed for this upcoming Reporting Session. When that is finished, the Module Assignments tab will have you assign modules based on the Projects, People, and Modules you chose for your reporting session.
If you have a Past Session where you already had assigned modules to your liking, use the "Duplicate" feature and a new session will be created with the same Projects, People, Modules, and Module Assignments as before and you will simply just update the General Settings such as the Session Name, Reporting Period, Open Date, Soft Deadline, and Close Dates.
As always, please feel free to reach out to Piestar at support@piestar.com with any questions, concerns, 
or suggestions. We are always eager to hear ideas that our clients have to help better improve our system!