Get the FREE Piestar
eBook
How to Overcome Data Management and Reporting Nightmares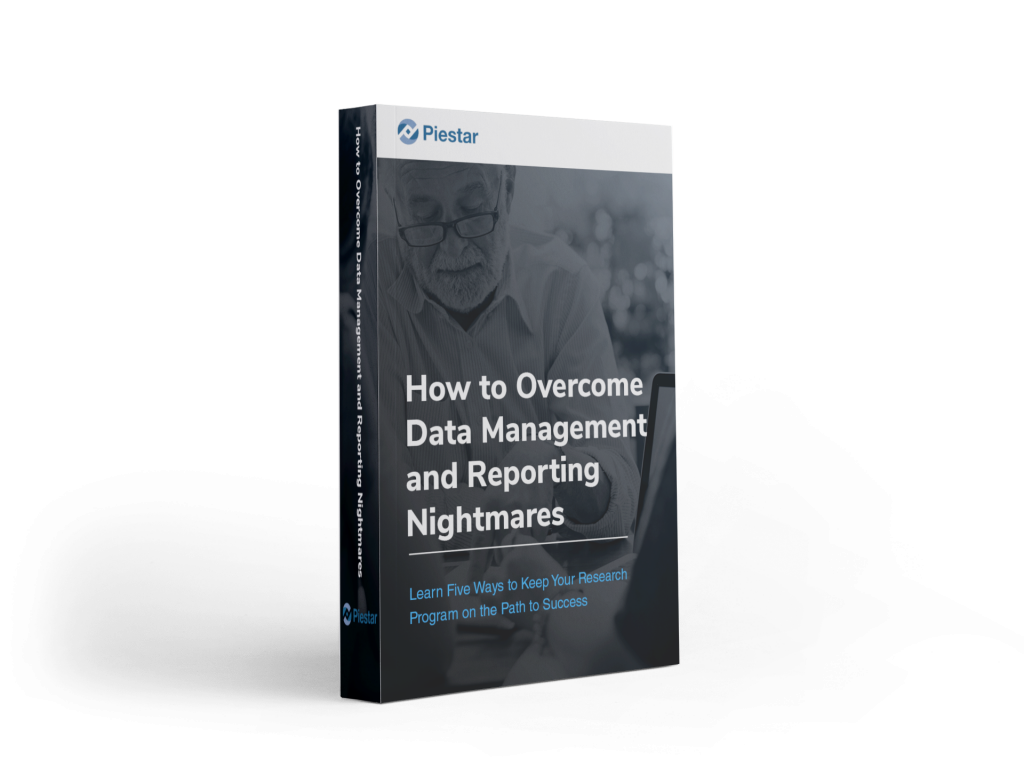 Being a part of a research program is a rewarding and engaging experience, and can help develop you both personally and professionally. However, like any endeavor, there are going to be successes and challenges.
It's important to recognize that while unplanned issues may arise for your research program, it's a normal part of the process and more common than you may think. In essence, it's all about changing your mindset from a place of panic and anxiety to a place of problem solving. Having the right mentality will allow you to make more informed, realistic decisions when it comes to data management and reporting.
While challenges are indeed common, there are some easy steps you can take to overcome data management and reporting nightmares and keep your research program on the path to success.
See what's inside
Key statistics
Best practices
Insight
Information
 How to Overcome Data Management and Reporting Nightmares